Date: 7 June, 14 June, 21 June, 28 June, 1pm to 1.45pm
Venue: 2 Royal Avenue
Category: 2 Royal Avenue
---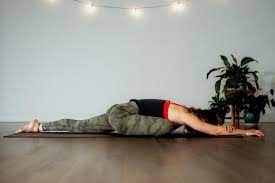 A gentle practice with instructor, Rachael Jervis, designed to counter the effects of long days in work. Aimed to promote physical health and decrease stress levels.
Our days in work can be long, stressful and tiring. Lunchtime yoga has been scientifically proven to be hugely beneficial in increasing energy levels for the rest of the afternoon. Yoga and meditation promotes stress reduction, essential for improved motivation and efficiency.​
In this four week course we will counter the effects of those long days by moving gently and learning breathing techniques that we can use in times of stress. After practice you can enjoy a soup and wrap combo from our friends at Yalla cafe at a discounted price.
These classes are available to all levels and no previous yoga experience is necessary. Suitable to all ages and abilities but please contact Rachael beforehand in you have any injuries or mobility issues.​
Yoga mats will be provided but you may prefer your own. Comfortable clothing advised.​
Tickets £5 per class. Booking required.
Book your place (Link opens in new window)