Date: 14 October 2020 10am until 2pm
Venue: Online
Category: Arts and culture
---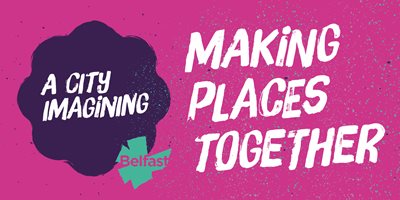 Join this online discussion about how we can encourage active citizenship and creativity in our neighbourhoods.
Neighbourhoods and cities are undergoing significant change. Alongside the major challenges that the current pandemic presents, there are opportunities to begin to do things differently.
The online event is free but you need to register to attend. To register, go to Making places together (opens in new window). To read about other Making Places Together events, go to Culture projects.

Making Places Together, Changing Neighbourhoods, Changing Cities event contributors

| Name | Biography |
| --- | --- |
| Signe Jungersted | Signe is CEO of Group NAO, an innovation and strategy company that guides transformation within experience and visitor economies across the world. Signe led tourism development for Copenhagen and set a new course towards city enablement, and people-based growth. |
| Jak Spencer | Jak is a partner at Urban Scale Interventions, a creative studio that approaches city-challenges through people-centred design. He has worked on people-centred innovation projects for Google, Facebook, IKEA and Unilever. |
| Colin Pidgeon | Colin is an economics and public finance researcher. He's also an artist. He established the Dundonald Art Corridor to improve the local environment and transform neglected public spaces. |
| Kevin Murphy | As a consultant, Kevin has experience in creative civic and public engagement, fundraising for and delivering cultural initiatives, cultural advocacy, policy, idea generation and evaluation. |
Kevin Murphy is the event facilitator.