Date: 6.30pm on Thursday 15 October
Venue: online
---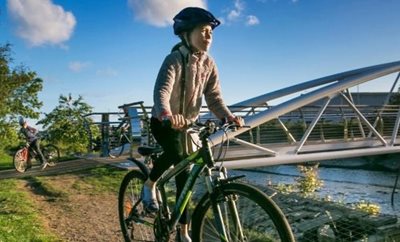 The second in a series of webinars taking place this autumn, hosted by EastSide Greenways in partnership with Queen's University Belfast.
The webinar series will engage key stakeholders and policy makers on the themes of sustainability and resilience including food, housing, energy and fuel. They will explore the fundamentals of life which are required to create long term social, economic and environmental impact.
The aim of the webinars will be to:
raise awareness of local issues with key stakeholders
connect decision and policy makers to local issues
challenge old cultures and create new attitudes
explore opportunities to pilot and deliver sustainable initiatives
discuss the impact that green infrastructure has on people and place in a city
You can register for free at https://eastsidearts.ticketsolve.com/shows/873621804 (link opens in new window)
Guest speakers will be announced soon.
If you have any questions, please email michele@eastsidepartnership.com