Date: Sunday 30 April 2023
Venue: Starts at Stormont estate
Category: Sport
---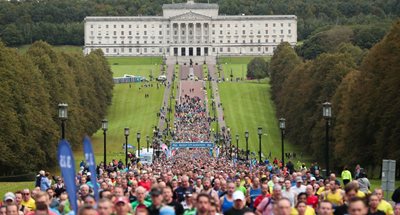 The Belfast City Marathon is renowned for the incredible local support runners receive as they test themselves over 26.2 miles.
The popularity of the event has grown rapidly in recent years and it has now become one of the leading marathons in the UK and Ireland. The 2023 marathon route runs through all four areas of Belfast; north, south, east and west, starting at Stormont Estate and finishing in Ormeau Park.
There is an event to suit all levels of fitness on Sunday 30 April including a Marathon Run, Wheelchair Race, Team Relay and 8 Mile Walk.
More about Belfast City Marathon (link opens in new window)