Date: 3 July - 26 September from 12 noon to 30 minutes before park closing time.
Venue: Botanic Gardens
Category: Park
---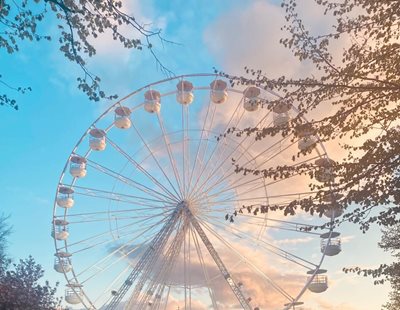 Taking a stroll through Botanic Gardens?
You can also enjoy stunning views of the park and the city from the Panoramic Viewing Wheel.
The 33-metre wheel will be located in the lawn area adjacent to the Tropical Ravine.
Access is available through all park gates.
Open daily 12 noon to 30 minutes before park closing time from 3 July to 26 September
The family-friendly attraction is being operated by the Panoramic Wheel Company - https://panoramicwheel.com with covid safety measures in place.
To use the wheel, you will need to pay a charge to the operator.
£14 for family ticket
£4.50 per adult
£3.50 per junior (under 1.5m)
£4 per student (on production of valid 3rd level student identity card)
You can also pay on site at the ticket box by contactless or cash payment.
Parks open at 7.30am every day. Closing times change as daylight lengthens or shortens.
Date
Closing time
2021
19 September – 2 October
7.30pm
3 October - 16 October
7pm
17 October – 23 October
6.30pm
24 October – 30 October
5.30pm
31 October – 13 November
5pm
14 November – 31 December
4.30pm