Date: 1pm to 2pm, every day in February and March
Venue: 2 Royal Avenue
Category: 2 Royal Avenue, Music
---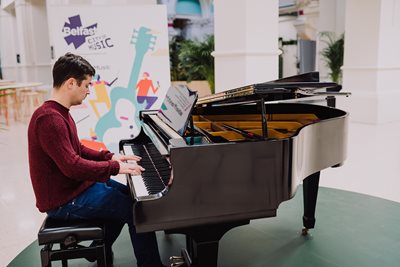 Book a ticket and listen to music at Belfast's new pop up venue.
Enjoy the musical talents of John McCullough, Angie McCrisken, Ruth McCavery, Janine Kinnear, Keith McAlister, Siobhan Flanagan, Gerry Norman, Matt Evans and others, as they take us on a musical journey each lunchtime.
For event information and to book a ticket, go to Piano music at the dome (link opens in new window).