Date: 20 September 2020
Category: Sport
---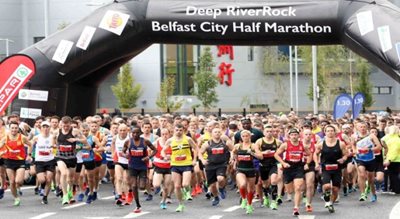 Belfast City Half Marathon is postponed until Sunday 28 February 2021
Around 6,000 participants are expected to set off on their 13.1 mile journey from Ormeau Embankment in a bid to complete the largest half marathon event in Northern Ireland, the 8th Deep RiverRock Belfast City Half Marathon.
Participants must be over 17 years old to enter. All participants must complete the Half Marathon in less than three hours.
For more information or to register go to the Belfast City Marathon website.