Date: 6pm on Tuesday 5 July 2022
Venue: Queen's Film Theatre.
---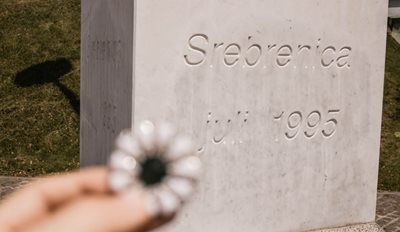 To mark Srebrenica Memorial Day, Quo Vadis, Aida?, an intimate and powerful drama focused on one of the most shameful moments of recent European history, will be shown at Queen's Film Theatre (QFT).
In July 1995, more than 8,000 Bosnians, mainly men and boys and mostly Muslim were massacred, in and around the town of Srebrenica during the Bosnian War.
The screening will be attended by the Lord Mayor of Belfast; the Ambassador of Bosnia and Herzegovina to the UK and Ireland, His Excellency Vanja Filipovic; Prisoner Ombudsman Rev. Lesley Carroll; and the Chair of the Shared City Partnership in Belfast City Council.
There will be a short panel reflection on the film immediately after the screening, followed by light refreshments for all attending.
The screening is a collaboration with the charity Remembering Srebrenica (link opens in new window) and in association with QFT.
For more information or to book tickets, go to QFT (link opens in a new window).