Date: Friday 10 June
Venue: Start: Queen's University. Finish: Belfast City Hall
Category: Climate, Sport
---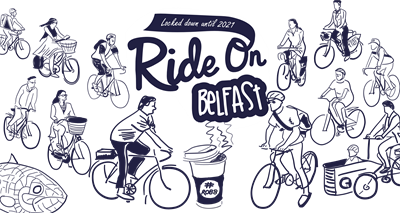 "Ride on Belfast" returns to the city as part of Bike Week celebrations.
Lead by social enterprise Cycul, "Ride on Belfast" encourages people in the city to choose more environmentally friendly ways to commute to work and aims to promote the health benefits of cycling. So, on Friday 10 June, ditch the car and hop on your bike.
Anyone wishing to take part should meet at Queen's University Belfast for 7.45am. The cycle will start at 8am and follow an organised route through Belfast City Centre, finishing up at Belfast City Hall. All riders will be offered at free breakfast on arrival.
The event is supported by Belfast City Council.