Date: Friday 3 November to Wednesday 15 November, 10am to 6pm
Venue: 2 Royal Avenue
Category: 2 Royal Avenue, Exhibition
---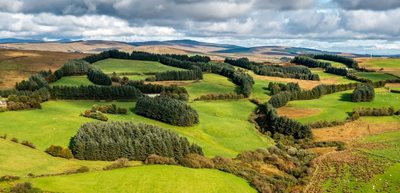 Climate Justice presents The Art of Resistance, a festival and exhibition that celebrates the power of communities who are fighting for environmental justice, and which explores the contested heritage that is situated in areas under threat of environmental damage in Northern Ireland.
The artists have created work responding to places, folklore, environmental concerns, heritage, people, and stories that represent this place we all call home. This exhibition is a platform to share what we, as a society, want to save and protect in our villages, towns, cities and rural areas.
Over 45 artists will be exhibiting in this exhibition from different parts of the world passionate about the environment here in Northern Ireland. Come along and support grassroot communities standing up for environmental justice.
All proceeds from the sale of work are in aid of Save our Sperrins crowdfunder campaign. For more details go to www.crowdfunder.co.uk/p/save-our-sperrins-108907 (link opens in new window)