Date: Monday 30 October to Thursday 2 November
Venue: Various locations, Belfast
Category: Family, Halloween, Sport
---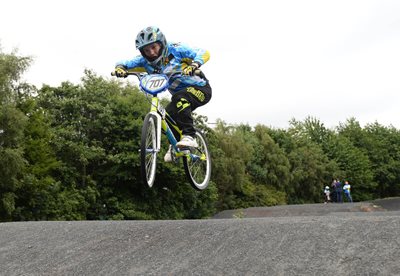 Come along and try your hand at different sports over the Halloween break.
These try-it events are aimed at children and young people and are free to take part in.

They are delivered at our leisure and community centres, in partnership with sports organisations across Belfast.

To book, email leisure@belfastcity.gov.uk along with your child's name, contact telephone number and the date and session you want to take part in.

Limited places available on a first-come, first-served basis.
| Date | Time | Venue | Sport | Facilitator | Age group |
| --- | --- | --- | --- | --- | --- |
| Monday 30 and Tuesday 31 October | 10am to 1pm | Shankill Leisure Centre | Racquet sports | Windsor Tennis Club | 11-15 years |
| Monday 30 and Tuesday 31 October | 10am to 1pm | White City Community Centre | Inclusive football | Newtownabbey | 7-11 years |
| Monday 30 and Tuesday 31 October | 10am to 1pm | Girdwood Community Hub | American football | Knights | 10-13 years |
| Monday 30 and Tuesday 31 October | 10am to 1pm | North Queen Street Community Centre | Boxing | Holy Family | 7-11 years |
| Monday 30 and Tuesday 31 October | 10am to 1pm | Ligoniel Community Centre | Fishery | Polish Anglers Club (North) | 10-12 years |
| Monday 30 and Tuesday 31 October | 10am to 1pm | Knocknagoney Community Centre | Dodgeball | Kapow | 7-11 years |
| Monday 30 and Tuesday 31 October | 10am to 1pm | Indoor Tennis Centre and Ozone Complex | BMX | Belfast BMX Club | 6-12 years |
| Wednesday 1 and Thursday 2 November | 6pm to 7.30pm | Grove Leisure Centre | Junior water polo (female only session) | Diamonds | 8-12 years |