Date: 13 to 31 March 2023
Venue: Online
Category: Arts and culture, Online, St Patrick's
---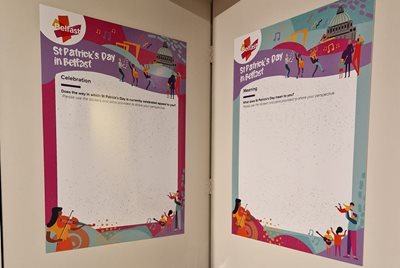 Give us feedback to help us shape the future of St Patrick's Day in Belfast.
We're inviting people in Belfast to tell us what St Patrick's Day means for them currently and what they would like to see for it in the future.
To have your say, go to St Patrick's Day celebrations (link opens in new window). You can also take part in the consultation at 2 Royal Avenue until 6pm on Tuesday 21 March. Call in and post your comments about our annual St Patrick's Day celebrations on the branded boards. If you have any questions, staff are available to help.