Date: 14, 21 and 28 June, 12 noon to 1pm)
Venue: 2 Royal Avenue
Category: 2 Royal Avenue
---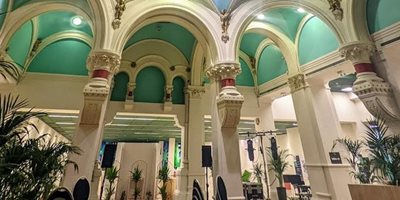 Join David Bradshaw for a series of gentle exercises and stretches.
T'ai Chi has been described as meditation in motion where gentle movements connect the body and mind bringing a sense of balance and wellbeing.
This activity is suitable for anyone, exertion levels can be adjusted to suit your physical condition and exercises adapted.
For tickets, go to Eventbrite (link opens in new window)