Date: 9.30am - 12 noon, Wednesday 10 November 2021
Venue: Online
Category: Business, Global Entrepreneurship Week, Online
---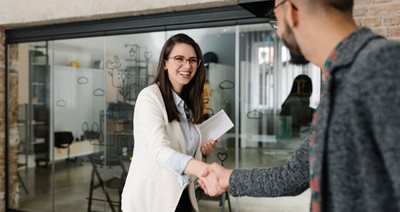 Is your business struggling to recruit and retain the right people?
This workshop will cover the following topics:
The 'future of work' - labour market trends and what employees of the future will look like.
What employees 'want' - if you don't know where you are going, how will they?
The 'ideal' employee - aligning personal values and behaviours.
Engagement - the ramifications of making the 'wrong' decision.
'Your' recruitment strategy - where do my future employees come from?
End-to-end process and blue print for your recruitment and selection process.
Marketing your company to attract future employees.
Devising your own templates and criteria for sifting through CVs and applications.
Ruling people 'in' as opposed to catching people 'out'.
Modern day interview techniques.
Extended interviews.
Retention – recognition and reward.
This workshop is for business owners and managers, cooperatives, social enterprises and employees whose businesses are:
based in the Belfast City Council area, and
employing fewer than 50 full time equivalent staff members.
This support is part of the Belfast City Council Enterprise Framework which is part-funded by Invest NI and the EU Investment for Jobs and Growth Programme.
Register at Eventbrite (link opens in new window)