Date: 20 April to 24 July
Venue: Public Record Office of Northern Ireland, 2 Titanic Boulevard
Category: Exhibition
---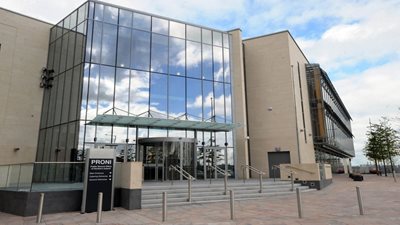 The American Declaration of Independence is on display in Belfast for the first time, as part of an exhibition highlighting the contribution of the Ulster-Scots community to the momentous events of 4 July 1776.
The irreplaceable artefact has been loaned from The National Archives (UK) to the Public Record Office of Northern Ireland as part of a three-month exhibition organised by the Ulster-Scots Agency.
The free exhibition explains how decades of teaching and preaching by Ulster-Scots Presbyterians spread a demand for liberty that led in 1776 to the Declaration of Independence bearing the names of two Ulster-Scots, Charles Thomson and John Dunlap, born not in America, but here in Ulster.
The exhibition was officially opened by US Special Envoy to Northern Ireland for Economic Affairs, Joe Kennedy III, on his first official visit for events to mark 25 years since the Belfast Agreement.
No need to book – the exhibition can be viewed during PRONI opening hours.
For more information go to www.nidirect.gov.uk/campaigns/public-record-office-northern-ireland-proni