Date: 14 to 31 October 2022
Venue: Cityside Retail and Leisure Park Belfast (Ground Floor)
Category: Arts and culture
---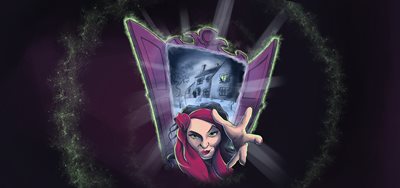 Once every hundred years, the Ghost House reappears…and today you have the chance to visit.
With the help of famous Ghost Hunter Lady Helena Hope, with her supernatural skills and your courage, you will discover the truth behind the legend of the man who once lived there - Black Hearted Benjamin, highwayman and now, GHOST.
Journey into a shadowy world of shipwrecks and sword fights, through the thin veil that separates our world from the world we call, 'the past'. Secrets emerge and things definitely go bump in the night in this seriously spooky story for children aged 8+!
The Ghost House is a walk-through theatre experience in a custom built, multi-space set, featuring live performances, magic, digital technology and dance from Cahoots, makers of The Grimm Hotel.
Proudly presented as part of Belfast International Arts Festivals' 60th Edition, kindly supported by Arts Council of Northern Ireland and Belfast City Council.
This experience is suitable for ages 8+. All under 18s must be accompanied by an adult. Allow up to 75 minute for your visit.
Tickets for The Ghost House (link opens in new window)