Date: Saturday 4 December, 12 noon until 3.30pm
Venue: City centre
Category: Music
---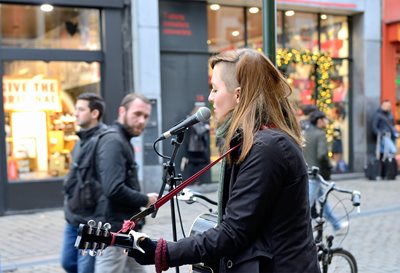 The Great Belfast Busk Off returns (with a seasonal twist!) to our streets on 4 December.
Part of our Belfast Music programme, this event celebrates the talent of local musicians from all walks of life, with musicians and bands from a range of disciplines taking part.
All proceeds from the event go to charity. So if you spot the buskers on your travels, don't be shy about throwing some money in their hats.
Local musicians and bands from all disciplines are being invited to take part in The Great Belfast Busk Off. You can apply via Eventbrite by Friday 19 November.