Date: 29 November 2023 to 7 January 2024
Venue: The MAC
Category: Christmas, Family, Pantomime
---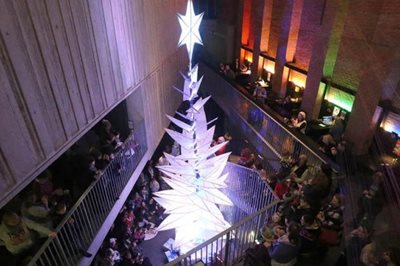 'Twas the night before Christmas and the air was thick with excitement...
Not least amongst the fairy tale characters who, no longer content with living in the pages of your favourite books, jump up, out and into the real world in our brand-new family Christmas show The Night Before Christmas.
Meet a storyteller who loses her words in this festive fable about the power of stories. Will our spinner of yarns rediscover her wonderful tales in time for Christmas?
Written by Stephen Beggs and Simon Magill. Produced by the MAC.
Find out more information or book your tickets (link opens in new window)