Date: 12noon on Saturday 15 April 2023
Venue: Titanic Memorial Garden in City Hall
Category: Arts and culture, Free
---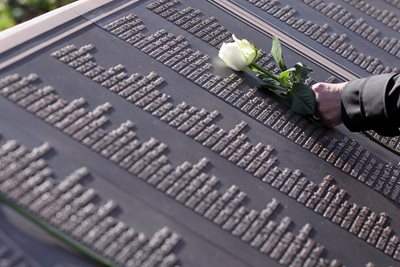 We will co-host a service of remembrance with the Belfast Titanic Society.
Saturday 15 April 2023 will mark 111 years since the sinking of RMS Titanic. The service of remembrance will reflect on the lives that were lost. Everyone is welcome to attend.
For more information on the Titanic Commemoration Service, email events@belfastcity.gov.uk. For information on the Belfast Titanic Society, go to Belfast Titanic (link opens in new window).