Date: Monday 14 June - Wednesday 16 June 2021
Venue: Online
Category: Music
---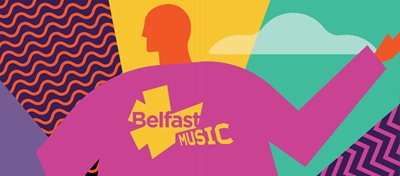 A series of workshops to get ideas and thoughts on the proposals included in Belfast's bid for UNESCO City of Music designation.
We will also give feedback and discuss what was presented in the first round of these workshops that took place in May.
The individual workshops are:
12.30 - 1.15pm, Monday 14 June
Local - Safety. Inclusion. Access.
International - How Green Is Your Gig?
To register go to Eventbrite (link opens in new window)
12.30 - 1.15pm, Tuesday 15 June
Local - Role of a Belfast Music Hub
International - City of Music and City of Learning Collaboration
To register go to Eventbrite (link opens in new window)
12.30 - 1.15pm, Wednesday 16 June
Local - Places and Spaces - Music heritage brought to life
International - Belfast Music Story
To register go to Eventbrite (link opens in new window)