Date: Tuesday 18 May 2021, 10am – 11.15am
Venue: Online
---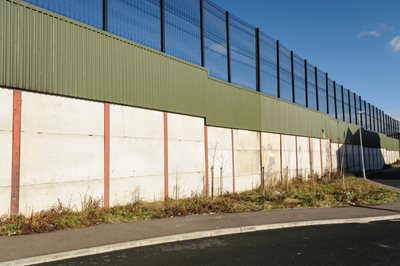 Mary Montague, European Representative for Mediators Beyond Borders International, will facilitate this online webinar looking at the regeneration of interfaces and how they have become shared spaces throughout the city.
Mary will be joined by Alfie McCrory and Kevin McGarry, who were behind the cross-community initiative for Bradley Manor care home where 80 jobs were created for the facility, built to support regeneration at the interface.
Joe O'Donnell from Belfast Interface Project and Seamus Corr from Black Mountain Shared Space Project will also be taking part in the webinar. The latter project aims to improve intra-community capacity, well-being, and cross-community relationships in the Upper Springfield Road/Upper Shankill interface area of West Belfast.