This page is more than a year old and may not contain the most up-to-date information.
Date: 27 Jan 2020
---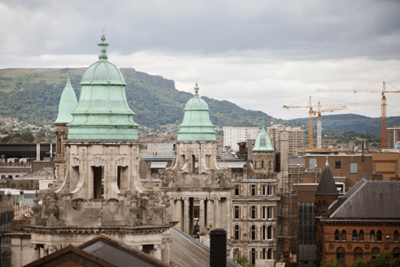 To celebrate the launch of Crowdfund Belfast, Belfast City Council in partnership with Crowdfunder is running a competition to award 10 winning projects that matter in Belfast up to £5,000 towards a crowdfunding campaign.
The competition is open to all those Belfast based social enterprises and co-operatives which have completed, or are completing Belfast City Council's 'Go Social' programme.
Entries open today, Monday 27 January and close on Monday 3 February at midday. The winners will be announced on Friday 7 February.
You may have an idea to tackle plastic waste, help the homeless, address mental health or one which puts life back into your community. You may have a great idea for a new product, service or experience that you're looking to take to the next level; Belfast City Council and Crowdfunder want to help you make it happen.
Chair of Belfast City Council's City Growth and Regeneration Committee Councillor Ryan Murphy said: "We're delighted to partner with Crowdfunder to help Belfast based social enterprises and co-operatives which have received support through our Go Social Programme launch ideas which will help communities.
"Enhancing quality of life in Belfast and boosting the economy are two key objectives in The Belfast Agenda and this competition will help us to make progress on both."
Dawn Bebe, Founder and Communications Director at Crowdfunder said, "We want to hear about great ideas that might just make a positive impact in Belfast. Crowdfunder is all about tackling society's challenges by making ideas happen - and we have the match funding available for the best projects that matter."
Crowdfunding is about much more than money. It gives people a digital platform to validate creative ideas, raise awareness of new projects, and build lasting relationships with supporters. And it's an innovative way to fund your start-up and grow your business.
Not only will the ten winners receive a £5,000 pledge from Belfast City Council, expert coaches will also be on hand, ready to share their crowdfunding expertise and know-how to help bring the winning ideas to life.
To be in with a chance of winning one of the £5,000 extra funding pledges, head to www.crowdfunder.co.uk/ and submit your project that matters in no more than 100 words.