Date: 05 Jun 2020
---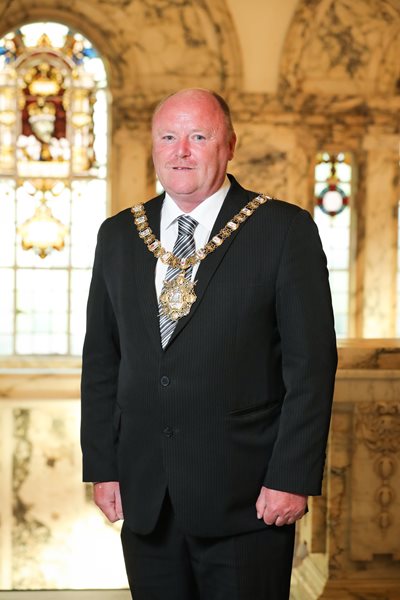 The Lord Mayor of Belfast Alderman Frank Mc Coubrey has appealed to members of the public to continue to adhere to public health advice and practice social distancing over the coming weekend.
He said: "Following my speech on Monday night, I want to remind residents that although we have achieved so much throughout this pandemic, we cannot become complacent at this stage. Any false sense of security could indeed undermine and reverse everyone's hard work to date."
"If you are lucky enough to be visiting one of our parks this weekend, please ensure you and your family observe social distancing by not partaking in large group gatherings and remaining at least 2m apart from members of different households. This is still absolutely vital- even when outdoors."
"Please keep our parks safe for everyone to use, remember to dispose of your litter responsibly and keep dogs on leads. I would urge you to also be reminded that drinking alcohol in our parks is not permitted- so please show consideration for others and our staff.
He added: "I want to also appeal to parents: we understand these are challenging times but please do not allow children to use park play equipment or outdoor gym equipment at this time. Our playgrounds are locked where they can be in the interests of public safety and to ensure social distancing amongst children. Parks have remained open to allow people to enjoy some daily exercise- but we must follow the rules."
"Thank you for all your support so far- we know this is a tough time but let's continue to help stop spread the virus, together."
For latest updates, please visit www.belfastcity.gov.uk/covid19