Date: 22 Nov 2019
Category: Climate and biodiversity
---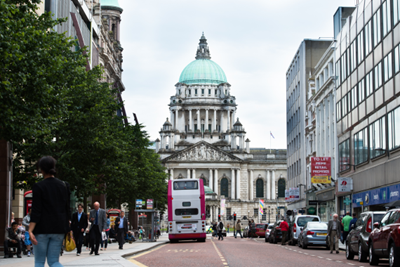 Belfast City Council has agreed to develop a climate plan for the organisation including a future date for decarbonisation.
Belfast City Council has agreed to develop a climate plan for the organisation including a future date for decarbonisation.
Members agreed to the 18-month programme of work, emphasising that there was a renewed sense of urgency around being climate resilient and limiting the impact of the climate crisis on the city and its citizens.
It follows Members declaring a climate emergency in October.
Alderman Brian Kingston, chair of Belfast City Council's Strategic Policy and Resources Committee, said: "It's no secret that Belfast has some ground to make up when it comes to preparing for climate change and having a mitigation plan in place. Council is showing leadership by considering its own role, and the impact our decisions can have on the city's climate resilience.
"Climate change has reached a point where we need to make urgent and concerted efforts to understand and prepare for its impact – both through research and considering good practice from other cities."
The plan will establish science-based targets for decarbonisation and look at ways Belfast City Council can protect its assets and transition to a low carbon economy within a generation, as well as taking into account the costs and sustainable funding structures necessary to support the plan's delivery.
Alderman Kingston added: "Many organisations produce two separate plans – one around adaptation and one around mitigation; but due to the climate crisis we're facing and the level of urgency, Council will take forward both plans in tandem. They will also be aligned with the city's wider resilience strategy."
The plan will be developed in three phases: research and data collection; setting targets and priorities, and agreeing actions for implementation.
The first phase of the plan is expected to be complete by June 2020.
Belfast will benefit from its membership of the 100 Resilient Cities Network to learn from established practice, and will consult with other UK cities that are part of the Place Based Climate Action Network (P-CAN).
In 2016 Belfast became the first city on the island of Ireland, and one of only five in the UK, to join the 100 Resilient Cities (100RC) programme.
100RC was established by the Rockefeller Foundation to encourage cities across the world to work together to build their resilience to the emerging shocks and stresses of the 21st century.
Membership will provide Belfast with access to funding and expert support to help develop and implement Council's own resilience strategy.