Date: 24 Jan 2023
---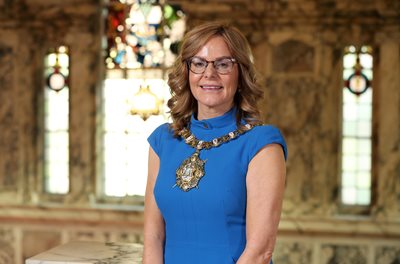 Belfast's Lord Mayor Councillor Tina Black is breaking with tradition, swapping an installation dinner for a series of events which will bring communities together through music and the arts.
'Lord Mayor presents… City in Harmony' will see four different events hosted by Belfast's First Citizen between February and May.

The first event, taking place at City Hall next month, will celebrate the 50th anniversary of Clubsound, followed by a Kiddies Ceili in March as part of the Belfast Children's Festival which is turning 25 this year.

Lord Mayor Councillor Tina Black said: "Traditionally, the First Citizen holds an installation dinner but I wanted to do something a bit different – something fun that will bring together people of all ages from across the city, to celebrate Belfast and its diversity.

"The last couple of years have been really difficult for the city and our communities; coming through a global pandemic, and then being faced with the challenges of the current cost of living crisis.

"For me, these events are about giving back. Music is something that unites us – no matter what language we speak, what our backgrounds or our beliefs are, music is something that can break down barriers and create a sense of shared experience and community.
"And we are a City of Music, after all; so we're going to be working with groups across the city to bring these events to life. They will celebrate a wide range of culture and musical genres, across generations, and I hope will be a really positive experience for everyone who attends."

Also in the planning is an event for teenagers and an event for those who have made Belfast their home, recognising and celebrating Belfast's City of Sanctuary status.

Councillor Black added: "We are a diverse city and for me, that is something to be welcomed and celebrated. I'm really looking forward to hosting these events, bringing people together and having a really fun, uplifting time."