Date: 02 Nov 2018
Category: Culture and arts
---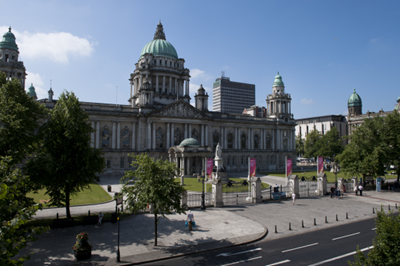 Fourteen arts organisation have been selected to take part in an 18-month development programme aimed at helping them adapt and change as the city grows.
The Resilience Programme has been jointly developed by Belfast City Council and the Arts Council of Northern Ireland through its National Lottery funds. The selected organisations will benefit from a customised support programme including one-to-one coaching, masterclasses and peer learning. Participating organisations will then develop a change management plan to help them identify new opportunities for future development.

Councillor Donal Lyons, Chair of Belfast City Council's City Growth and Regeneration Committee, said:

"Having a strong arts sector is key to our vision of a beautiful, connected and culturally vibrant city: somewhere people want to live and work and dream to visit. Belfast City Council already invests over £1.4 million each year in the city's core arts organisations, which helps them reach audiences of just under four million. I am delighted that these 14 organisations are being further supported to develop their capacity, resources, skills and staff so that they can continue to thrive in the longer term."

Roisin McDonough, Chief Executive, Arts Council of Northern Ireland, commented:

"Congratulations to the fourteen organisations selected to take part in this important initiative. The Resilience Programme aims to support change development for some of Belfast's key arts organisations, arming them with the skills, knowledge and training needed to adapt and thrive in Belfast's fast-changing social and economic environment. The arts sector here is a major contributor to the economy, generating £281m annually, as well as being a major employer of 44,000 people. It is vital that the Arts Council supports and strengthens the sector in partnership with Belfast City Council, not just to ensure citizens and visitors are able to access great art and be inspired in doing so, but to ensure they can participate too, benefitting from the sense of wellbeing that the arts bring to all."

The fourteen organisations selected to take part are Beat Carnival, Belfast Community Circus, Black Box Trust, Cahoots NI, Cathedral Quarter Arts Festival, Crescent Arts Centre, Cultúrlann McAdam Ó Fiaich, Lyric Theatre, The MAC, Northern Ireland Opera, Oh Yeah Music Centre, Prime Cut Productions, Ulster Orchestra and Young at Art.

Visit www.belfastcity.gov.uk/resilience-programme for further information.