Date: 28 Oct 2019
---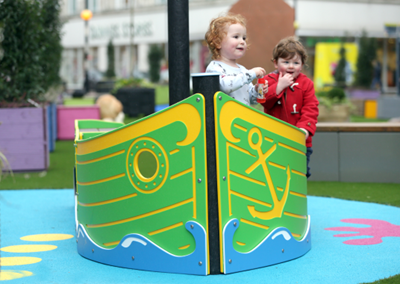 A study is underway to develop a shared vision for Belfast city centre and examine how it can be reimagined to meet the changing needs of a diverse range of users.
A study is underway to develop a shared vision for Belfast city centre and examine how it can be reimagined to meet the changing needs of a diverse range of users.
This work has been commissioned by Belfast City Council, the Department for Infrastructure (DfI) and the Department for Communities (DfC).
The joint study will take into account the changing landscape of the city centre and look at ways of ensuring a more joined up approach between Council and its statutory partners on issues of place-making, planning, transport, and regeneration.
The aim of the vision will be to deliver the objectives of the Belfast Agenda, while also supporting businesses and growth. It will also look at ways of creating a more connected, sustainable, liveable and people-focused city with a resilient and inclusive heart.
Councillor Deirdre Hargey, chair of Belfast City Council's City Growth and Regeneration Committee, said: "This study is about developing a shared vision for our city centre – one that will help to inform Council and local government actions and ensure that we are working together to deliver an attractive, accessible and vibrant city centre.
"That means looking at every user's needs, and sometimes those are competing needs; so it's absolutely vital that this study examines all aspects of what a city centre should offer.
"We also need to benchmark Belfast against other cities of comparable size and look to them for best practice and ideas on how we can strike the right balance between attracting investment, and creating a sustainable, greener city centre which can be enjoyed by everybody, including children and older people, and be a magnet for tourism and creative industries."
Another element of the study will look at existing and future uses of the city centre in terms of services delivery and accessibility, as well as looking at models of pedestrianisation and landscaping to make the heart of the city accessible for those who choose to walk or cycle.
Councillor Hargey added: "The role of the city centre is changing – it's no longer just about retail, and as a Council, we must ensure that we are keeping pace with that change. We need the right mix of offices, retail and hotels, as well as housing, colleges and universities. Getting that mix right will drive the inclusive growth that communities can benefit from including enhanced employment, leisure and social opportunities – something which underpins the vision within the Belfast Agenda."
Belfast City Council Chief Executive Suzanne Wylie, DfI Permanent Secretary Katrina Godfrey and DfC's Director of Belfast Regeneration Mark O'Donnell, recently met with the consultants who have been appointed to carry out the study to emphasise the importance and significance of the project.
Speaking after the meeting, Katrina Godfrey, Permanent Secretary at the Department for Infrastructure said: "We know that we need to do more together to improve how Belfast works as a thriving 21st century city.
"That's why we are collaborating to commission this study to identify new ways to improve the economic, societal, health and environmental wellbeing of everyone who lives, works, visits or wants to invest in Belfast City Centre.
"We in DfI are excited about the scoping study now underway and committed to working with our partners in Belfast City Council and the Department for Communities to provide the means by which everyone who cares about our city can be part of developing a new, shared vision for the city centre."
Mark O'Donnell, DfC's Director of Belfast Regeneration added: "This is an important piece of work and I am pleased to be taking it forward in partnership with Belfast City Council and the Department of Infrastructure.
"Belfast city centre needs to continue its role as a shared space, where citizens and visitors can benefit from all that it has to offer, whether retail, employment, culture or leisure. This study will help set a vision that will help to guide DfC to deliver its regeneration, heritage, culture and other services in the city."
For more information, visit www.belfastcity.gov.uk/regeneration