Date: 22 Jul 2020
---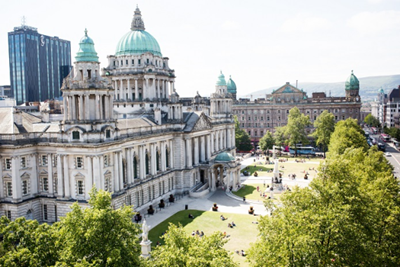 Plans have been approved for the construction of Phase II of Belfast Harbour Studios in Giant's Park.
This development will include additional film studios/sound stages, workshops, offices and a vendors village, as well as car parking and landscaping and will be located beside the existing studios on the North Foreshore, adjacent to Belfast Lough.
Given the green light by the council's Planning Committee, it represents an investment of £45 million with the creation of 200 construction jobs and 1,000 creative industry jobs.
Planning Committee Chair, Councillor John Hussey, said: "This is great news for the city, it will create 1,200 jobs and boost Belfast's flourishing film and creative sectors."
A report was also brought before the Committee detailing the Planning Service's positive performance from the period 1 April 2019 to 31 March 2020 - outlining progress with major development and local development applications.
Among the statistics was approval granted to 1,300 new residential units, 519 householder applications, five new hotels and a new children's hospital.
The total number of applications received was 2,738 – an almost 12% increase from the same period the previous year (2,426). The number of major applications received was 32 with 29 processed during this period – a third more than the same period last year (23). The average processing time was 37 weeks, which is a further improvement on last year's performance of 41.4 weeks and is significantly under the regional average of 52.8 weeks.
In the same period, the Planning Committee also considered a total of 134 applications, 46 of which were major applications.
For more information on Belfast's Planning Service, go to Planning and follow @belfastcc #BuildingBelfast on Twitter.