This page is more than a year old and may not contain the most up-to-date information.
Date: 16 Mar 2022
---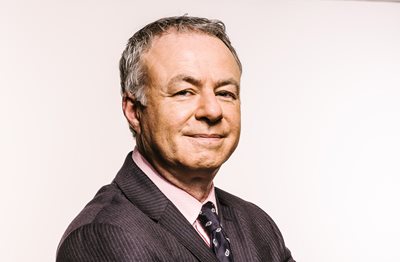 John Walsh has been appointed the new Chief Executive of Belfast City Council.
John is currently the City Solicitor and Director of Legal and Civic Services with the Council.
He will take up the post on Monday 21 March, succeeding Suzanne Wylie who left Belfast City Council in January to take up a new post with the Jersey Government.
John has almost 31 years' service with Belfast City Council.
Aine Groogan, chair of Belfast City Council's Strategic Policy and Resources Committee, said: "John comes to this role with a wealth of experience. John has proven himself to be a dedicated public servant, and I know I speak on behalf of all Elected Members that we have every confidence that he has the extensive skills and expertise for this critical leadership role for our city."
Councillor Groogan added: "It has been a testing two years for Council as we have continued to deliver services throughout the pandemic and faced the challenges that presented for our residents and ratepayers, as well as our own staff.
"Now, as we continue on our recovery journey post-Covid, we are confident that John will be an excellent leader to take council forward and ensure that we continue to deliver for our ratepayers, and realise the ambitions of our community plan, the Belfast Agenda.
"We wish John every success in the post, and we look forward to continuing to work with him in his new role."
Mr Walsh said: "Having already enjoyed a long career with Belfast City Council, I am honoured to be taking up the role of Chief Executive and consider it a privilege. I know it's a role which will have its challenges, but it also brings many opportunities.
"I'm very proud to work for Belfast City Council; I know just how committed its staff are to serving the city and its ratepayers, and I'm excited to take up this post and work alongside our Elected Members to continue to deliver on our ambitious plans for the city."