Date: 15 Dec 2020
---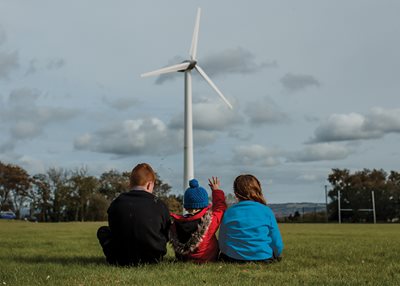 Today sees the launch of Belfast's Resilience Strategy - the city's first climate plan.
It follows two years of engagement across the city and collaboration with partners and communities and has been informed by extensive data and research. It sets out a total of 30 transformational programmes to transition Belfast to an inclusive, zero-emissions, climate-resilient economy in a generation.
The strategy is essentially a framework to safeguard Belfast against situations that could threaten its safety and stability over coming years and provides joined-up mechanisms to recover quickly when disasters occur.
Belfast Lord Mayor, Alderman Frank McCoubrey said the events of this year have emphasised the need to be a fully resilient city:
"As the world responds and recovers from a global pandemic, it is more crucial than ever to prioritise a sustainable and resilient strategy that supports our future wellbeing.
"Since we declared a climate emergency last October, we have been taking a lead in the battle against climate change and this important strategy will enable us to work with others to ensure a collective response to addressing the issue of climate moving forwards.
"The strategy is about partnership and collaboration to build a better future, so understandably, a key focus is young people and finding ways to help create an active urban environment for children. It also addresses the need to create connections and connect people, sustainable transport and infrastructure in ways that achieve our economic and environmental goals."
The work to develop the strategy was a collaboration between agencies in the city, and the programmes in the strategy are dependent on ongoing joint working. This approach ensures Belfast sits alongside cities like Barcelona, Melbourne and London who are partners in the Resilient Cities Network. Belfast's membership of the network provided the city with a Resilience Commissioner, Grainia Long, who has coordinated the development of the strategy and established permanent partnerships to drive delivery.
Jonathon Porritt, Founder Director, Forum for the Future, who is a guest speaker at today's virtual launch event said:
"I am delighted to be taking part in the launch of Belfast's Resilience Strategy on December 15, underpinned as it is by a thoughtful and ambitious Climate Plan. There's so much 'hot air' about the climate emergency out there at the moment, from global summits to ever more soaring rhetoric on the home front, which makes it crucial that cities like Belfast take the lead in purposeful action planning. This event marks a really important milestone in that process."
The Net Zero Carbon Roadmap for Belfast, developed by the Belfast Climate Commission (part of the Place-Based Climate Action Network) will also launch alongside the Resilience Strategy at a virtual event.
The roadmap's author Professor Andy Gouldson said: "The Climate Plan and the Net Zero Carbon Roadmap for Belfast go hand in hand. Based only on the fuel and electricity used within its boundaries, Belfast will use up its share of the carbon budget through to 2050 in just over nine years. The roadmap sets out how Belfast can ensure rapid reductions in carbon emissions, which also fulfils the aim of Belfast's Resilience Strategy."
Have your say on the Resilience Strategy at https://yoursay.belfastcity.gov.uk (link opens in new window) or, for more information on resilience in Belfast, go to www.belfastcity.gov.uk/belfastresilience