Date: 02 Mar 2022
---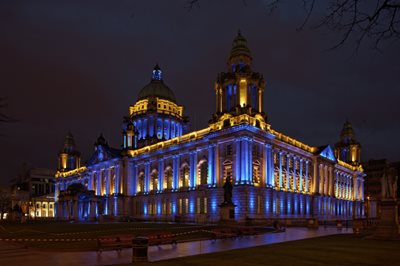 Belfast councillors have put on record their support for the people of Ukraine, and have encouraged people across the city to "give generously" to the ongoing relief effort.
Speaking at last night's monthly meeting of Belfast City Council, Members agreed that a statement be issued on their behalf, urging people from Belfast and across Northern Ireland to donate all they can to help the people of Ukraine.
They said there were a number of collection points across the city where people could donate essential items for those who have been forced to flee their homes to seek refuge in neighbouring countries.
Members of Belfast City Council have also agreed to the illumination of City Hall on Saturday. The iconic building will be lit in blue and yellow as a mark of solidarity with Ukraine.