Date: 23 May 2019
Category: Digital Innovation
---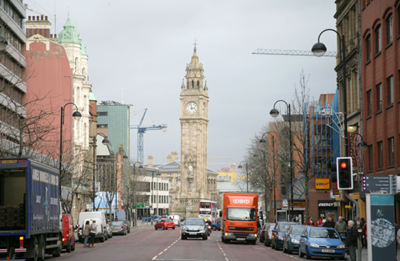 160,000 Euro is being invested in new solutions to last mile delivery challenges in Belfast and Dublin.
The contracts are a result of Belfast and Dublin City Councils working in partnership with Enterprise Ireland's Small Business Innovation Research (SBIR) Programme.
The changing nature of urban economies and supply chain management, and the impact of online retail has had an impact on the type and volume of goods deliveries in city centres, and on the wider urban environment in terms of air quality, traffic management and infrastructure.
Outgoing Lord Mayor of Belfast, Councillor Deirdre Hargey said: "We're delighted to support phase two of this Last Mile Delivery challenge. The wealth of innovation that's been developed as part of the challenge presents real opportunities to help reduce congestion, improve air quality and make city centre deliveries safer. We look forward to working with these companies and our Smart Dublin colleagues over the coming months to trial solutions in both Belfast and Dublin."
The companies successfully awarded phase two funding will pilot a variety of innovative solutions. They are:
Grid Smarter Cities' KERB Virtual Parking System
Parkunload, which will flexibly regulate and control restricted parking zones
Passel, the world's first crowdsourced home delivery company
Fernhay and UPS who are working together on a solution that will dispatch e-bike and on-foot deliveries
WeDispatch who will use electric vehicles to reduce freight traffic and its environmental impact in city centres
For more information on Smart Belfast, go to www.belfastcity.gov.uk/smartbelfast