Date: 09 Jun 2022
---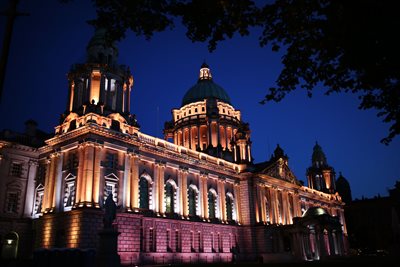 A Day of Reflection will be hosted at Belfast City Hall on Tuesday 21 June.
Councillors have agreed that the event will be held annually, providing an opportunity for people and communities across the city to acknowledge the deep hurt and pain caused by the conflict in and about Northern Ireland. Belfast City Hall will also be illuminated in yellow to mark the Day of Reflection.
The event, which has received cross-party support, will offer an opportunity for quiet reflection and remembrance, and there will be a 'drop in' programme of activity between 10am and 5pm.
Party Group Leaders on Belfast City Council said: "As a Council, we recognise that many people here are still living with the legacy of the past, and there has been deep hurt and pain caused to many as a result of the conflict here.
We acknowledge that many people throughout the city suffered deeply as a result of the conflict. "As civic leaders, we hope that by hosting this annual event and providing a quiet, safe space, it will give people an opportunity to reflect and remember in a way which is personal to them."
The day will start at 10am with the screening of a short film by local organisation, Healing Through Remembering. The film will be repeated on the hour, every hour until the event closes at 5pm.
There will also be poetry and prose readings throughout the day.
A 'thought tree' will be in place and attendees will be invited to share their hopes for the future by adding a leaf, with a personal message, to the tree throughout the day.
Details of support organisations will also be available on the day.