Date: 13 Sep 2018
---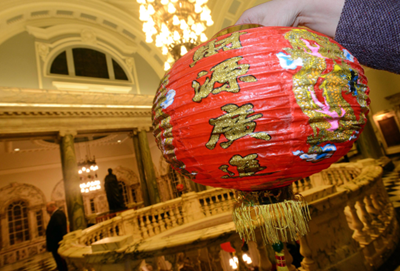 Belfast Lord Mayor, Councillor Deirdre Hargey, will give a keynote address at the World Winter Cities Annual Meeting in our Sister City of Shenyang, during a five-day visit to China.
Belfast Lord Mayor, Councillor Deirdre Hargey, will give a keynote address at the World Winter Cities Annual Meeting in our Sister City of Shenyang, during a five-day visit to China.
She will be highlighting Belfast synergies with Shenyang, shared city challenges and innovative solutions to city management, as well as promoting trade and education links, including those with Bombardier and between the China Queen's College, Ulster University and universities in Shenyang.
Tim Losty, Director of the Northern Ireland Executive Office in China is facilitating this Sister Cities visit, which includes representatives from Visit Belfast and Tourism Ireland, to meet with senior Government officials in both Beijing and Shenyang.
The visit is building on successful trips between Shenyang and Belfast over the last two years, and it follows a tourism partnership proposed by the Vice Governor of Liaoning during the China –UK Regional Leaders Summit visit to Belfast last year.
Europe is a major global destination for Chinese tourists, with more than 10 million trips made in 2016. Chinese visitors tend to stay longer, and are among the biggest tourist spenders.
In 2017 an estimated 90,000 Chinese travellers visited the island of Ireland while up to 350,000 visitor trips were taken to the UK. New direct flights to Dublin from China, the Asian economic powerhouse, will see visitors to the island of Ireland rise further this year.
The Belfast delegation aim to raise the profile of the city as a visitor destination given the new flights from Beijing to Ireland and the fact that 100 million Chinese people travel internationally each year.
Discussions will also include trade and export with Shenyang through their Free Trade Zone Status, as well as strengthening commitment to Queen's China College, and Ulster Universities' investment there.
Councillor Hargey said: "We are building on the very successful China/UK Regional Leaders Summit held in Belfast in 2017, led by the NI Executive Office, which concentrated on promoting 2 way cooperation in the areas of education, innovation and technology, agri food , health and creative industries. Our attention has now turned to highlighting business and leisure tourism, and establish Belfast as a destination of choice for the Chinese market.
"Around 100 million Chinese people travel internationally each year so there is huge potential for tourism and our visit is an ideal opportunity to highlight the many unique attractions available in Belfast and the wider region," said the Lord Mayor.
"In addition, the Shenyang Free Trade Zone offers opportunities for trade and export given our Sister City relationship. We are also looking to increase investment in sectors such as sustainable technologies, creative industries, and life and health sciences.
"The trip is in line with the aims of our Belfast Agenda to attract more inward investment to boost our economy in tourism, creative industries and digital economy, providing a better life for those living or working in, and visiting Belfast," added the Lord Mayor.
"We are inviting the Mayor of Shenyang, Mayor Jiang Youwei, to lead a delegation from Shenyang to Belfast later this year and look forward to welcoming him to build on new and existing relationships between ourselves and the Chinese community both at home and in China itself," she said.
Tim Losty, Director of the Northern Ireland Bureau in China said: "The Executive Office is delighted with the sister cities partnership which has been developed between Belfast and Shenyang. Visits like this are important to demonstrate commitment to develop a long term relationship with Shenyang. Over the last three years, we have seen an increase in Chinese visitors and students coming to Belfast and we are working on developing more business delegation visits to the city.
"Belfast now has a relationship with the senior decision makers in Shenyang who make decisions on the economy, tourism and education for over 7 million people. Through Shenyang, Belfast now also has access to over 40 million people in Liaoning province as the economic powerhouse of Northeast China. This showcase is an important step for our sister city relationship where Belfast can attract visitors from Shenyang to the region and we would encourage more of our businesses and citizens to visit our sister city in Shenyang."
Visit Belfast's Chief Executive, Gerry Lennon, is accompanying the Lord Mayor to China:
He said; "With an increasing number of flights now emerging from China to both Dublin and via the UK, we're already seeing a growing number of Chinese visitors arriving in to Belfast.
"What's really exciting is that two of Northern Ireland's top attractions - Titanic Belfast and the Giant's Causeway - are also in the top three attractions visited by Chinese visitors in the island of Ireland.
"To capitalise on recent global travel accolades and investment in the city's tourism offering, we're also ensuring Belfast is 'China Ready': our tourism partners Stena Line and Hastings Hotels, as well as our very own Visit Belfast Welcome Centre, have all undertaken an extensive training programme to help staff understand the needs and requirements of Chinese tourists," said Mr Lennon.
"We're looking forward to helping the Lord Mayor showcase the Belfast City Region to key travel trade agencies and media in China - and specifically our Sister City Shenyang – at the first ever Belfast tourism showcase event in China, and welcoming the results that this visit will bring," he added.