Date: 19 Oct 2018
---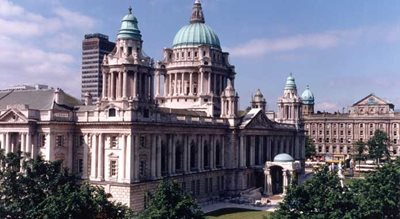 Belfast City Council has announced details of an exciting, large-scale programme of events for the city centre to drive footfall and aid the city's economic recovery following the Primark fire.
Belfast City Council has announced details of an exciting, large-scale programme of events for the city centre to drive footfall and aid the city's economic recovery following the Primark fire.

Members of the Council's Strategic Policy and Resources Committee have agreed £1.69 million package to making the city centre a destination to ensure that there is plenty to attract people to our city centre to complement our retail offering, between now and spring 2019. The city infrastructure investment includes tourism and family attractions such as a ski slope, ferris wheel, amusements and family zones.

There will also be significant investment in environmental improvements in the city centre open spaces. Council will invest in places for people to relax, eat and enjoy the city with outdoor seating and tables, enhanced street lighting and street art, all to improve the landscape while work on Bank Buildings continues. Smaller activities are ongoing in the city centre and the main programme of larger events starts on 26 October with the Castle Street fair.
Events that will follow will include the Halloween family tours and activity, the Monster Mash, the Red Bull F1 Showdown and Eddie Irvine Racing, a mini Mela, a mini Festival of Fools, a Victorian fair. The opening of the city wide infrastructure attractions will being on 18 November, just after the 17 November Christmas light switch on.
Consideration is also being given to extending the popular Christmas Market at City Hall down Donegall Place, subject to interest from traders.
Cathedral Quarter Trust and other cultural providers from across Belfast are helping to deliver the planned activity which will stretch from Cathedral Gardens up Royal Avenue and Donegall Place to City Hall, as well as streets in and around the cordon.
Council is proactively seeking solutions and working with Primark to reduce the cordon as soon as possible, and as soon as it is safe to do so. Depending on the outcome of the consultation around Primark's proposed works, Council is hopeful that pedestrian access could potentially be restored between Donegall Place and Royal Avenue as soon as possible – subject to health and safety considerations.
Alderman Jim Rodgers, chair of the Strategic Policy and Resources Committee, said: "We know that businesses around the cordon are really suffering from a drop in footfall. This programme of activity will enhance what Belfast has to offer and help to bring people into the city centre, particularly in the run up to Christmas. We want to see Belfast bustling with shoppers and families and having these major attractions will help to bring people into the areas which have been most impacted by the fire at Bank Buildings.
"We know that there are still challenges ahead for our business community but as a Council, we are committed to showing leadership on this issue and doing everything in our power to restore and revitalise our city centre to the very vibrant place we know it to be."
Council is continuing to work with eligible businesses worst affected by the Bank Buildings fire to enable them to apply for funding to aid their financial recovery.
Alderman Rodgers added: "It is vital that we work together to deliver the best support possible and ensure Belfast's economic resilience in the longer term. Council and its city partners will continue to support investment in regenerating our city centre and looking at what we now need to do to reimagine it, and look to other cities for best practice and ideas to regenerate the part of our city centre most impacted by this devastating event."
A special meeting of the Council's Planning Committee will be called next week to consider the first listed building consent application from Primark. The public consultation ends on Monday (October 22). Details can be found on the Council's planning portal www.belfastcity.gov.uk/planning
The committee also agreed that party leaders and the Lord Mayor would meet as a matter of urgency with both the Secretary of State and Head of Civil Service to discuss financial support for this package and the long term recovery of the city centre.
For more information and updates visit www.belfastcity.gov.uk/bankbuildings