Date: 09 Oct 2023
---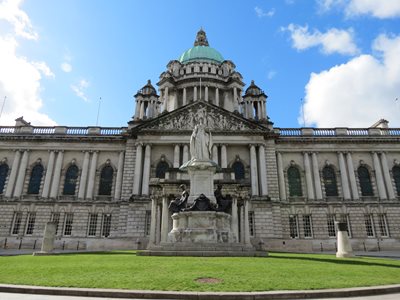 Belfast City Council has extended its temporary pavement café licensing scheme until the end of December with consultation now underway on a proposed permanent scheme starting in January 2024.
The decision was taken at the recent Licensing Committee with ratification by Council at its monthly meeting last week.
Council had introduced the temporary scheme in June 2020 to assist the city's hospitality sector during the recovery period following the Covid-19 lockdown.
A pavement café licence authorises businesses supplying food or drink (in or from premises) to place furniture on a public area for use by customers. This includes cafés, restaurants, pubs and retail outlets providing refreshments.
The temporary pavement café licensing scheme will now be extended until 31 December 2023 with consultation during this time on progressing with a proposed permanent scheme from January 2024.
This will include engagement with existing licensees, the local business community, representatives of organisations supporting disabled people and other government agencies.
A public consultation survey to provide feedback on pavement cafés and the proposed licence scheme is also available on Your Say Belfast at https://yoursay.belfastcity.gov.uk/
A transition period of three months from January will further be introduced to enable current licensed businesses to continue to operate until the granting of a permanent licence is determined.
There are currently 94 pavement cafés in Belfast operating with temporary licences.
For more information on pavement cafés and guidance for licence applications, visit www.belfastcity.gov.uk/pavementcafes