Date: 12 Sep 2019
Category: Supporting businesses
---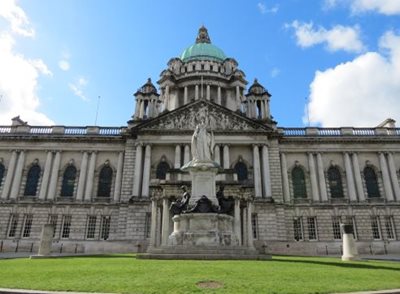 Members of Belfast City Council have agreed to bring forward an action plan to address challenges facing the city's High Street and retail sector.
Members of Belfast City Council have agreed to bring forward an action plan to address challenges facing the city's High Street and retail sector.
At a meeting of the Council's City Growth and Regeneration Committee last night (Wednesday), Members were updated on findings of a retail analysis of Belfast city centre that was commissioned to identify key challenges, and help inform an approach to strengthen the economic, social and physical regeneration of the city centre.
Among the recommendations was for Council to explore opportunities to drive additional footfall and spend by attracting more visitors to the city on a Sunday, with Members of the committee agreeing to carry out an engagement and consultation exercise on how this could be achieved.
Councillor Deirdre Hargey, chair of the City Growth and Regeneration Committee, said: "The retail sector is crucial to Belfast's physical and economic development and we want Belfast to have a competitive retail offer and shopping experience that is unmatched anywhere else in the north.
"It was important to do our homework first and by carrying out this comprehensive retail analysis, we have been able to pinpoint some important factors which will help shape our approach to creating a dynamic and experiential destination for shoppers."
The analysis, which was developed in conjunction with the Belfast Chamber, benchmarked Belfast against comparable cities as well as taking into account the impact of online shopping on the High Street – not just in Belfast, but across all UK cities.
Chief Executive of Belfast Chamber Simon Hamilton said: "Belfast Chamber is committed to working collaboratively with city partners and the Council on the outworking's of recommendations of the retail analysis. The city centre and the retail sector is critical to the city's economy and we need to confidently position ourselves focusing on our strengths, and drive forward the opportunities identified within the retail analysis to ensure the sustainability of Belfast's offering."
The findings of the study also highlight the potential of Belfast's retail sector being the driving force for city centre performance and development, with suggestions on how Belfast can improve the relevance and breadth of its current retail offer.
A number of strengths were identified as part of the analysis including the strong presence of independent retail, tourism potential, growing office and working space development, and the increasing demand for city centre living.
Councillor Hargey added: "It's no secret that the High Street is facing challenges. Together with our city partners and stakeholders, we are focussed now on revitalising our city centre and it's imperative that we take this opportunity to embrace future trends, taking into account all the functions of a city centre.
"As well as looking at our retail offer, we need to consider our leisure and cultural offer, family spaces, city centre living and tourism development. Creating a mixed-use economy is crucial to Belfast's future resilience and will encourage sustainability."
The decision of the City Growth and Regeneration Committee is subject to the ratification of Council when it next meets in October.