Date: 22 Jan 2019
---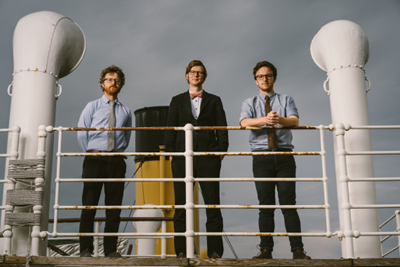 Output Belfast, the conferencing and showcasing event celebrating Northern Ireland's artists and music industry, today opens for registrations for its landmark 5th event.
Output Belfast, the conferencing and showcasing event celebrating Northern Ireland's artists and music industry, today opens for registrations for its landmark 5th event.

The conference, which takes place on 21 February across Belfast's Metropolitan Arts Centre and Oh Yeah Centre, will feature around 75 national and international music industry speakers delivering seminars, panels, workshops, and question and answer sessions that cover key tracks and trends in the 2019 music industry.

Announcing the details of this year's event, Councillor Donal Lyons, Chair of Belfast City Council's City Growth and Regeneration Committee, commented:

"Since its inception in 2015, 'Output Belfast' has been an invaluable event for those working, or seeking to work, in the local music industry and the wider creative sector, by providing them with insights into every aspect of the business, from tips on writing to how to get the results in front of the right people."

"As outlined in the Belfast Agenda, our community development plan for the city between now and 2035, the Council continues to play an important role in the development and growth of the creative economy, and the city's international reputation for its distinct and original creative sector is growing rapidly. Through our support for events such as 'Output Belfast' and 'South By Southwest', we are clearly demonstrating this commitment to support the ongoing development of our creative industries and help both them and the city as a whole reap the benefits they bring to our economy and wider community."

The conference will close with a question and answer session featuring Public Service Broadcast's J Wilgoose and Hot Press's commissioning editor, Roisin O'Dwyer in a session entitled "The boat that rocked - Public Service Broadcasting and the White Star Liner EP".

This session will unpack the full story of Public Service Broadcasting's extraordinary suite of music on The Titanic - the White Star Liner EP - first performed as part of BBC Music's The Biggest Weekend at Titanic Slipways last year.

With archive, clips and movies, Willgoose will describe how they approached the commission, what the music was meant to say, and the processes involved in creating and then performing the repertoire based around the globally iconic ship's fateful voyage.

Other session highlights include:
• a discussion on the music used in the two biggest Irish comedies of the last decade - Derry Girls and Young Offenders,
• a session on co-writing radio hits featuring co-writers for One Direction and Ella Eyre,
• Radiohead's booking agency, 13 Artists, participating on a panel discussion on how to pitch music to agents,
• workshops from Abelton and Tunecore,
• award-winning author Eamonn Forde reading from his book on the final days of EMI,
• the youngest ever winner of the BBC young folk musician award, Jarlath Henderson, and more on the future of folk and roots,
• sessions from AVA Festival on new talent programmes, and
• sessions on rock and metal team-building.

In the evening there will be a range of free gigs across Belfast's Cathedral Quarter showcasing the most exciting new Northern Ireland artists. Confirmed hosts include Champion Sound, Jawdropper PR, The Live Room Belfast, Chordblossom, The Thin Air, Nialler9, Midnight Mango, Girls Rock School NI, PRS For Music and IMRO.

For more information and to sign up for a free pass for Output Belfast, visit www.outputbelfast.com.