Date: 21 Feb 2020
---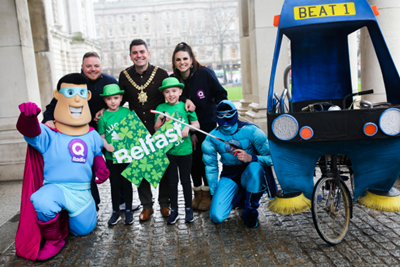 Belfast is now home to over 30 languages other than English including Irish, Ulster Scots, Polish and Arabic
Belfast is now home to over 30 languages other than English including Irish, Ulster Scots, Polish and Arabic.
In support of language and cultural diversity in the city, a special event to mark International Mother Tongue Day was celebrated today at City Hall. (Friday 21 February)
The Lord Mayor, Councillor Daniel Baker welcomed invited guests to the event and spoke about the importance of multilingualism in Belfast.
He said "International Mother Tongue Day is an opportunity to recognise the cultural significance of language to communities living in the city.
Language diversity in Belfast is bigger than ever and it is important that we fully embrace and integrate the various languages into daily life, allowing them to be nurtured for present and future generations.
Councillor Baker added: "Belfast City Council is committed to continue to promote diversity and rise to the challenges through the ongoing implementation of our language strategy."
More information on Council's language strategy is available on our website www.belfastcity.gov.uk/languagestrategy
Copies of the strategy can be requested by telephoning 028 9032 0202.