Date: 04 Aug 2023
Category: News
---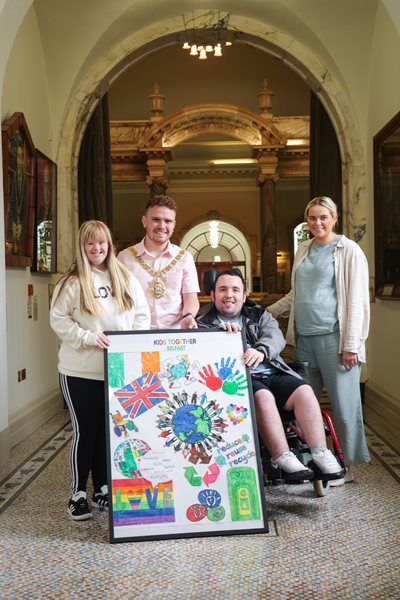 A charity focusing on services for families with children and young people who have complex needs has been chosen as one of Belfast Lord Mayor's official charities.
Kids Together Belfast was established in 2005 by local parents, and designs, plans and delivers a wide range of tailored support systems for families whilst also providing children and young people with a sense of belonging, stability, and acceptance.
Lord Mayor Councillor Ryan Murphy said he was delighted to show his support to the local community organisation and said: "It is my absolute pleasure to announce Kids Together Belfast as one of my charities for my term in office.
"This charity is undertaking incredible work in our city, supporting children with moderate to severe disabilities in a safe and nurturing environment.
"It provides an inclusive programme of activities including 'After school' groups, play days and outreach services that will not only improve children and young people's communication skills but provide the children with social skills, encourage them to build friendships, and reduce any feelings of isolation they might have.
"I am delighted to lend my full support to this worthwhile resource in our city and I look forward to seeing their continued promotion of opportunities towards children and young people with disabilities and their families."
Speaking on behalf of the charity, Abbey Warren said: "We are overwhelmed to be chosen as one of The Lord Mayor of Belfast's official charities and feel very privileged that the important services that we provide to families in need is being recognised.
"We continue to work tirelessly to promote equality of opportunity and diversity of services, both to children with complex needs and disabilities, their siblings, and their parents."