Date: 18 Sep 2018
---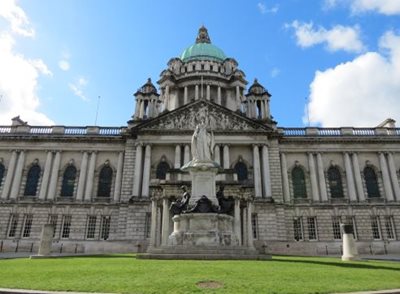 Belfast City Council responds to Primark's announcement of a donation of £500,000 towards the council's wider city recovery programme.
A Belfast City Council spokesperson said: "This is a very welcome announcement from Primark and will contribute to the wider City Recovery Investment Fund, which the Council is currently establishing, and which will be considered by members of the Council's Strategic Policy and Resources Committee on Friday (21 September).
"Primark is very keen to support small businesses in the city centre – in particular those that have been severely impacted by the fire. The company has asked Belfast City Council to distribute this funding on its behalf.
"Belfast City Council is developing a City Recovery Investment Programme which includes immediate, medium and longer term proposals to support businesses, re-establish and sustain high levels of trading the city centre in the lead up to Christmas and beyond, increase connectivity across the city centre, ultimately ensuring the city's economic resilience.

"The contribution made by Primark will be an important part of that overall programme delivery.
"Council and its city partners will continue their engagement with traders and landlords. Following the outcome of Friday's meeting, more details will become available around how businesses can access the funding and when."
For more information on the council's support for businesses following the fire at Bank Buildings, visit www.belfastcity.gov.uk/bankbuildings