Date: 07 Sep 2022
Category: City regeneration and development
---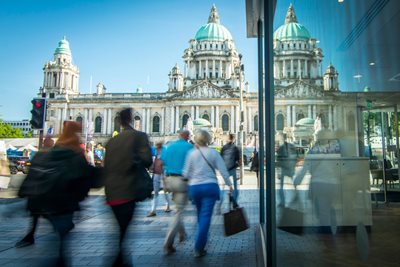 Belfast City Council is seeking an artist to design and install a sculpture of abolitionist and campaigner Frederick Douglass in Belfast city centre.
Douglass was a former slave who became a national leader of the abolitionist movement in America. He first visited Belfast in 1845 at the invitation of the Belfast Anti-Slavery Society and returned for a second visit in 1846.
The artist who is appointed will be required to design and produce a permanent, life-size or larger figurative sculpture which will be installed in Rosemary Street in the city centre, subject to planning permission being granted.
The project is funded by Belfast City Council and the Department for Communities.
Belfast Lord Mayor, Councillor Christina Black said: "Frederick Douglass is an inspirational historical figure, famous for his oratory and anti-slavery writings. He delivered at least 11 lectures during his four weeks in Belfast in 1845, including in the Rosemary Street Presbyterian Church, close to where it is intended that the sculpture will be installed.
"Douglass was aged 27 when he visited Ireland, so it is appropriate that the statue will depict him at that age. I am sure that the project will help increase footfall in this part of the city centre as locals and tourists, interested in Douglass and his campaigning in this part of the world, visit the sculpture."
Communities Minister Deirdre Hargey said: "I am delighted my Department is contributing toward this fitting tribute to Frederick Douglass who is being recognised for the important and significant work he undertook and the contribution he made across America and also here in Belfast. The statue will be a lasting tribute to this prolific slavery abolitionist and in doing so will serve as an inspiration and reminder to current and future generations of the struggles of those who have come before us to create a better future for all. This statue will add to and act as a focal point for the many parts of the city which represent Douglass' time spent in Belfast."
The procurement of the artist is a two-stage process, with initial expressions of interest due by 16 September 2022. Artists interested in finding out more should visit www.belfastcity.gov.uk/douglass