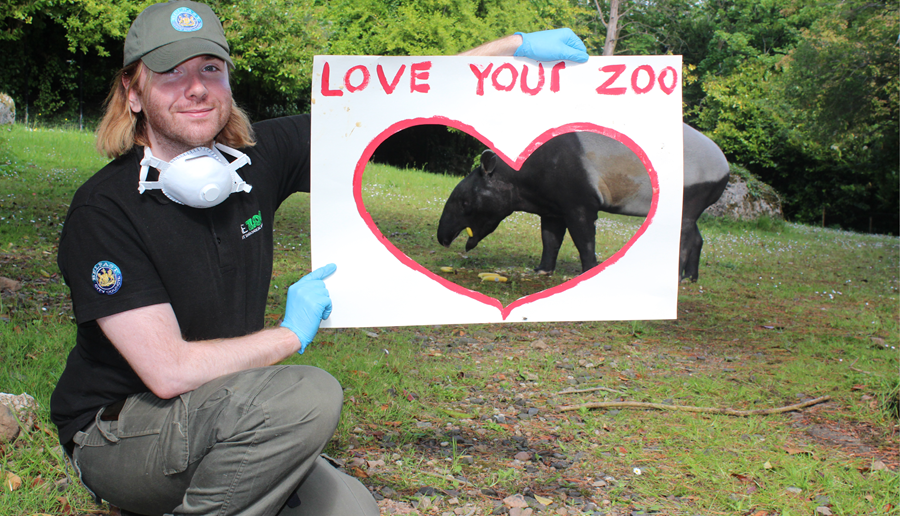 Love Your Zoo Week is an annual campaign, which would normally see the creation of a programme of events at the zoo to mark the occasion. This year however, as we remain temporarily closed to the public due to lockdown, we decided to create as much enrichment for the animals as possible in order to keep them occupied without any visitors.
Alyn Cairns, zoo manager explains,
I do find when I'm up at the zoo that I'm getting much more of a reaction from the animals. I do think some of the animals are missing that, especially the animals that are social themselves. Parrots are quite a social animal and like that interaction from the public from afar as it were.
To help keep the animals entertained, the keepers re-used empty cardboard boxes, covered them in red wrapping paper and hearts, which they then filled with some of the animals' favourite treats.
The chimpanzees were also treated to an extra special surprise when they ventured into their outdoor enclosure one morning to find three large hessian bags filled with their favourite fruit including whole pineapples.