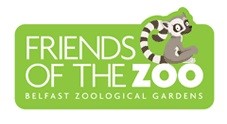 Friends of the Zoo was formed in 1997 by a group of community volunteers with a shared love for the zoo. Belfast Zoo friends can volunteer in different ways including:
animal habitat improvement works
animal craft workshops
animal artefacts displays
special zoo events
fundraising projects
committee meetings
animal talks
Friends of the Zoo regularly donate their fundraising efforts to Belfast Zoo. In recent years this has led to the development of our Scottish wildcats habitat and animal artefacts for our education programmes. Your donations to Friends of the Zoo will contribute directly to Belfast Zoo.
Friends of the Zoo is a registered charity, number NIC107494.
For more information, to volunteer or donate, please email friends@belfastzoo.co.uk.