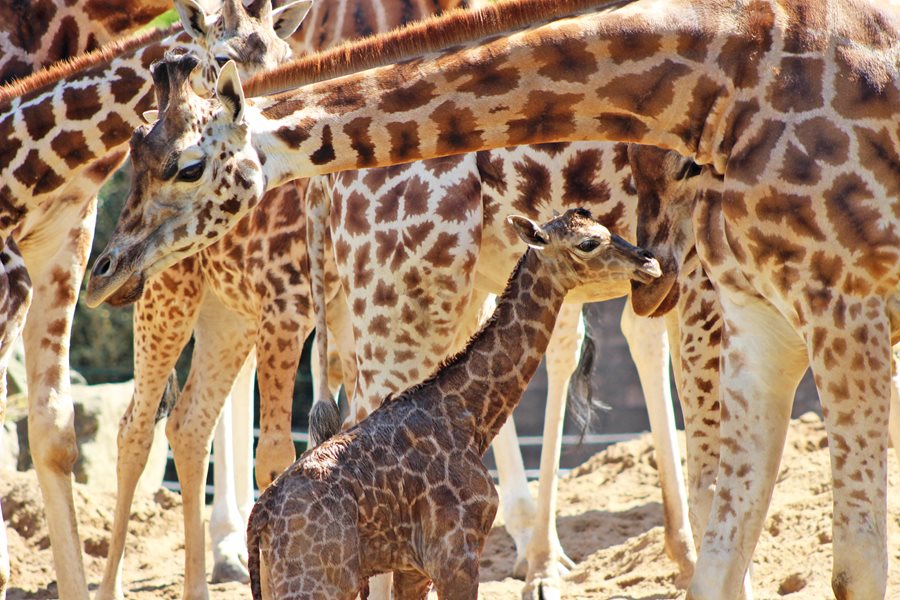 Mum, Daisy, laboured for over two hours and gave birth naturally, with no medical intervention, in her outside paddock. An experienced mother of three calves, Daisy, quickly helped to encourage the calf to take its first steps beside the backdrop of Cave Hill. A giraffe's gestation period is 15 months. Newborn giraffes weigh approximately 100kg and are around 180cm tall.
It is tradition at Belfast Zoo to name giraffes after places beginning with "Bally". The female Rothschild's giraffe calf has been named Ballysheen, which has a very special connection to one of our zookeepers.
Rothschild's giraffes are one of the most endangered giraffe subspecies, with only small numbers remaining in protected areas in Kenya and northern Uganda. Some estimates suggest less than 1600 remain in the wild due to poaching and habitat loss.
As the zoo welcomes one giraffe, it says a fond farewell to another. Ballygilbert, who was born in Belfast Zoo in 2017, moved to Edinburgh Zoo on Friday 14 May 2021. Belfast Zoo first became home to this species in 1988 and has celebrated the birth of 38 calves.