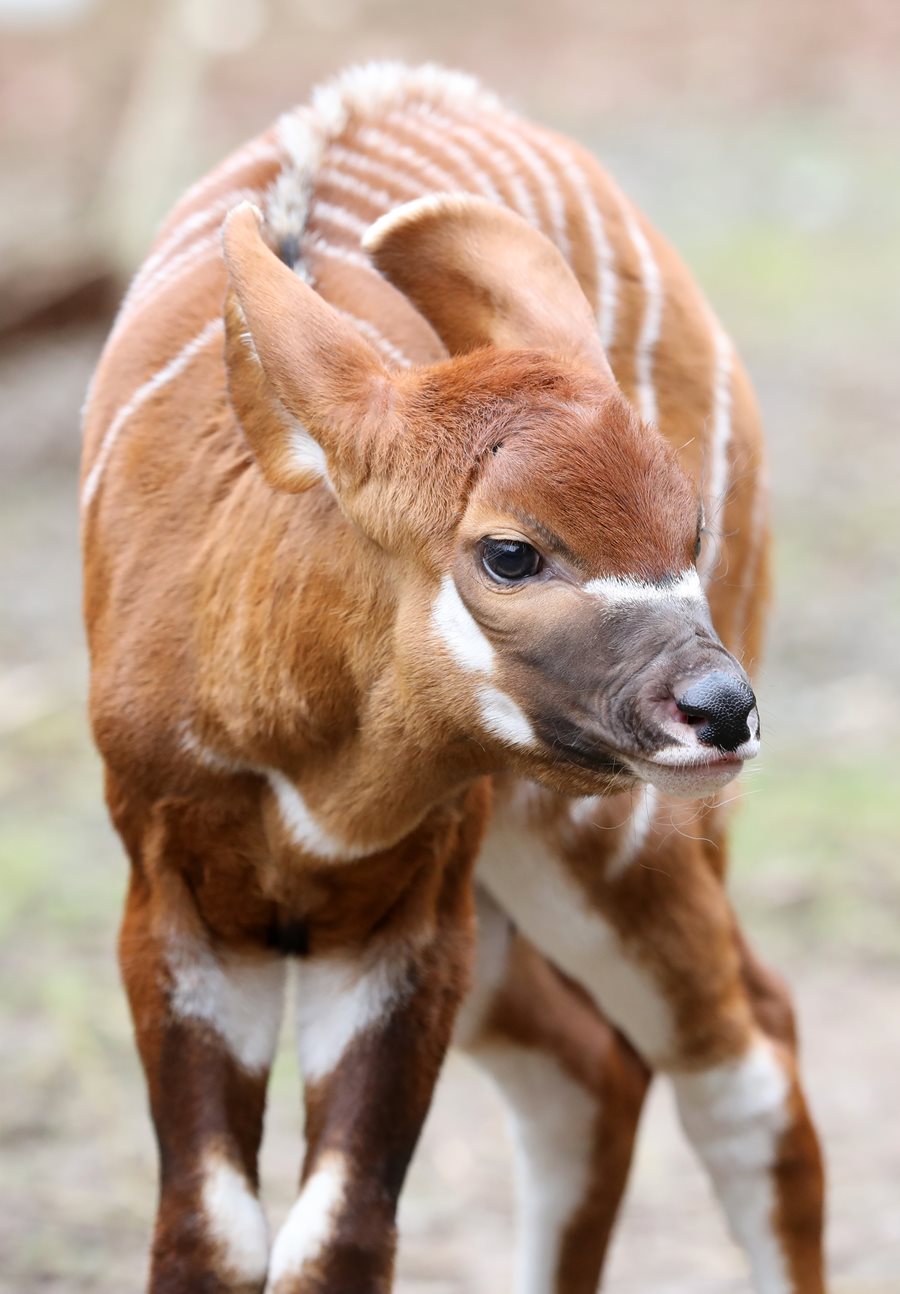 Born to first-time mother Kibibi, the male calf has been named Pasaka, which is Swahili for Easter. He is said to be doing well and has been seen outside exploring his new home. This is the second eastern bongo born at Belfast Zoo. At the start of the year we announced the arrival of Nollaig, Irish for 'Christmas', who was born on 21 December.
Nick our bongo expert, said,
We discovered the baby on Saturday morning and Kibibi was already doing a fantastic job of cleaning and caring for the new born calf. Keepers will continue to monitor both mother and calf over the next few days but we are pleased with their progress and we can't wait for all of the visitors to meet our latest arrival when we reopen to the public.
Pasaka already has some friends to play with as he joins half-sisters Nollaig and Jumapili in the paddock.
Eastern bongos are African forest antelopes and are listed as critically endangered. The successful breeding of eastern bongos is crucial to species survival and Belfast Zoo has had great success at breeding this species. Many of the zoo's bongo offspring have moved to zoos around the world, as part of the collaborative breeding programme.
Other recent new additions to the zoo also include an endangered Fiji banded iguana which hatched in early January and the arrival of two critically endangered blue-throated macaws who arrived from zoos in Germany and France as part of a breeding programme.