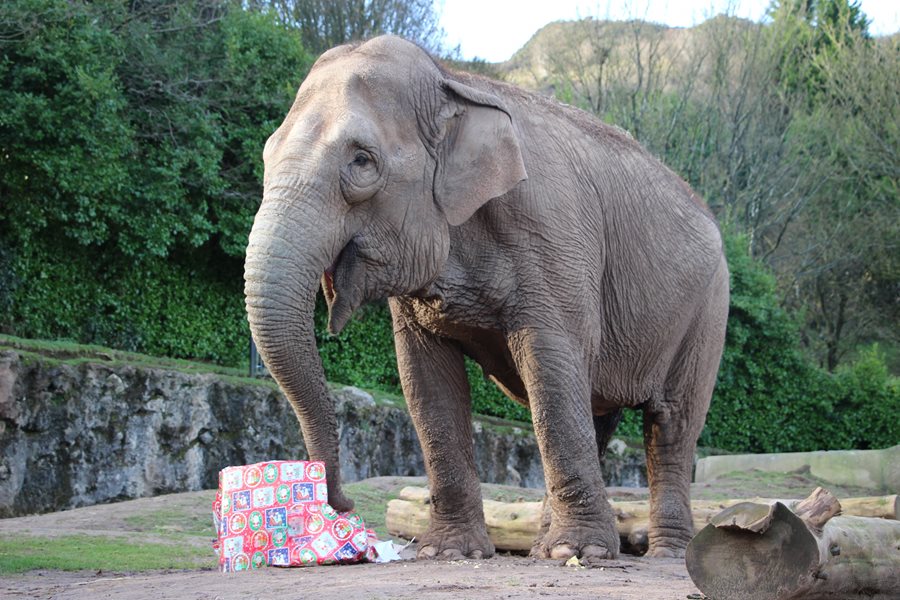 We've got plenty of ideas to help you find the perfect gift for the animal lover in your life. Choose from a junior keeper for a day experience, zoo membership, or you can even adopt an animal.
Junior Keeper for a Day
Give your little monkey the experience of a lifetime!
Our junior keeper for a day experience gives the next generation of zoo keepers the chance to get up close and personal with some of their favourite animals, while getting an insight into the day-to-day life of caring for some of the world's most endangered species.
What is included?
free entry to Belfast Zoo for the junior keeper
free entry for an accompanying adult
a 'zooper' day of behind the scenes fun including animal encounters, feeding times and enrichment
friendly and experienced zoo keepers to act as your guide
a voucher for your 'feeding time' in the Lion's Den Restaurant
a voucher for the photography station
an exclusive junior keeper for a day goodie bag
a 'junior keeper for a day' certificate
The junior keeper for a day experience runs from 10.40am to 2.45pm and is available for children aged 8 to 16.
Read more about Junior Keeper for a Day
Animal Adoption
The ultimate gift for animal lovers!
Show your loved one just how wild you are about them this Christmas with a gift from Belfast Zoo.
Animal adoption lasts for one year and with packages starting from £30, there's an option for every budget.
Read more about animal adoption
Annual Membership
The gift that keeps on giving!
Join our Belfast Zoo family by becoming a member and get a whole year of free entry and other great benefits.
Our members receive:
unlimited access
access to a fast track queue during busy periods
two editions of our Zoo Craic magazine
one free visit to Marwell Zoo, Fota Wildlife Park and Woburn Safari Park (terms and conditions apply)
unlimited visits to Colchester Zoo, Exmoor Zoo, Twycross Zoo, Edinburgh Zoo, Highland Wildlife Park and Wild Place Project (terms and conditions apply)
10 per cent discount on photography packages
exclusive members' loyalty card for use in our catering facilities
our regular e-newsletter
a Belfast Zoo postcard
a Belfast Zoo car sticker
Read more about annual membership
Gift Vouchers
Keep things flexible with a voucher.
If you'd rather treat them to a day out they'll never forget, vouchers for admission are available in values of £5, £10 and £20. Vouchers can also be used against items in our gift shop.
Gift Shop
P-P-Pick up the perfect present in our Zoovenir Shop. We stock a range of soft toys, wildlife-themed gifts, souvenirs, homeware and gifts. Call by to pick up a gift for the animal lover in your life! Or, we can arrange postage. To make sure your zoo gifts reach you by post in time for Christmas, you must place your order by 4pm on Saturday 10 December. You can collect all gifts from the zoo until 2pm on Christmas Eve.
Order a special gift for the animals at the zoo
Would you like to give the animals at Belfast Zoo a gift for Christmas?
Our Amazon Wish List is a really easy way to help and donate to Belfast Zoo. It is made up of exciting and fun enrichment objects available to purchase for our animals, as well as other bits and bobs that will help our zoo keepers provide the best care for our animals. There are items to cover all price ranges.