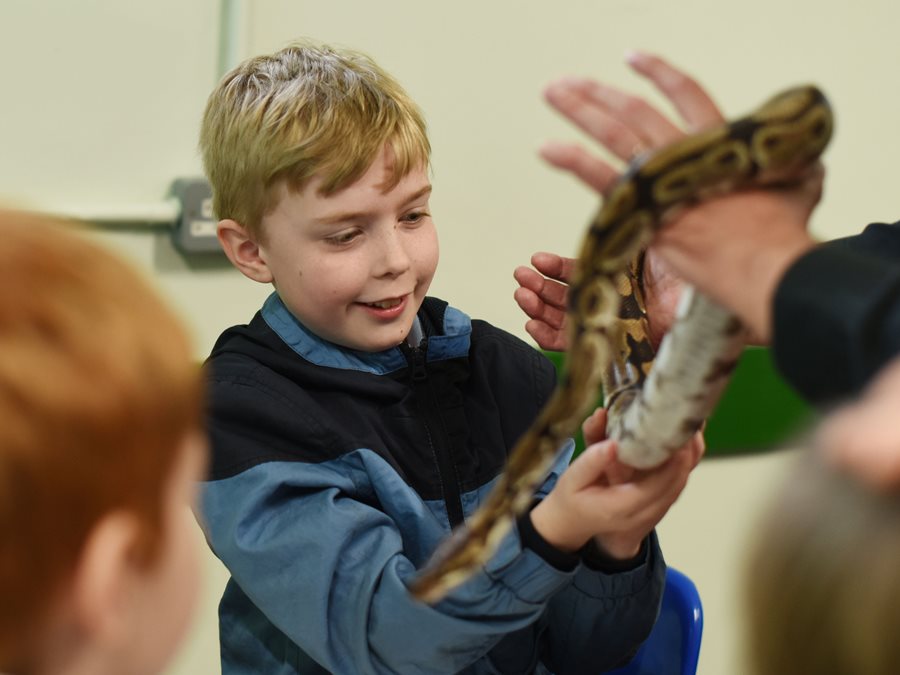 We are delighted to be able to offer our education services again and we are now taking bookings!
We offer a range of educational activities for school groups, community groups and leisure trips.
Whether you're interested in our curriculum-based sessions delivered by our Education Team, prefer your own self-guided visit or would even like the zoo to come out to you, we have great options for a ZOOPER learning experience.
All of our programmes have been designed to bring learning to life as your learners explore more about conservation work from around the world and the zoo's 120 species.
Choose from:
Discovery Sessions – Book an interactive learning session
Self-Guided - Explore the zoo at your leisure
Outreach - We can bring the zoo to you!
Virtual – Take a walk on the wild side from the comfort of the classroom
For further information please visit www.belfastzoo.co.uk/education or contact our Education Team by emailing education@belfastzoo.co.uk or calling 028 9077 6277.