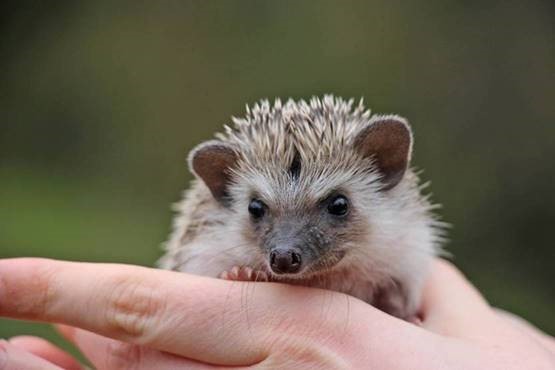 Meet our new African pygmy hedgehog. The male hedgehog will be joining the education team and will be delighting school groups, youth clubs and visitors who book in for one of our education sessions.
He is settling well into his new home, but he needs a name! We asked Zoo Crew to have a think and five fantastic names have been shortlisted. The names will be shared for a vote on our Facebook page on Monday 14 March.
The names voters can choose between are:
Arlo
Loki
Milka
Pickle
Thierry
The African pygmy hedgehog, also known as the central African, white-bellied, or four-toed hedgehog, is native to the savannah and steppe regions of Central Africa, extending from Somalia in the East and Senegal in the West.
When threatened, the hedgehog curls into a ball, extends its spines, puffs up, and hisses
Fancy bringing learning to life?
We deliver a range of education programmes with options to suit all ages and abilities. With over 120 species to discover, we are perfect setting for your next educational field trip! Or we can come to the venue of your choice with an Outreach visit.
Visit www.belfastzoo.co.uk/education for further information and to book your trip today.