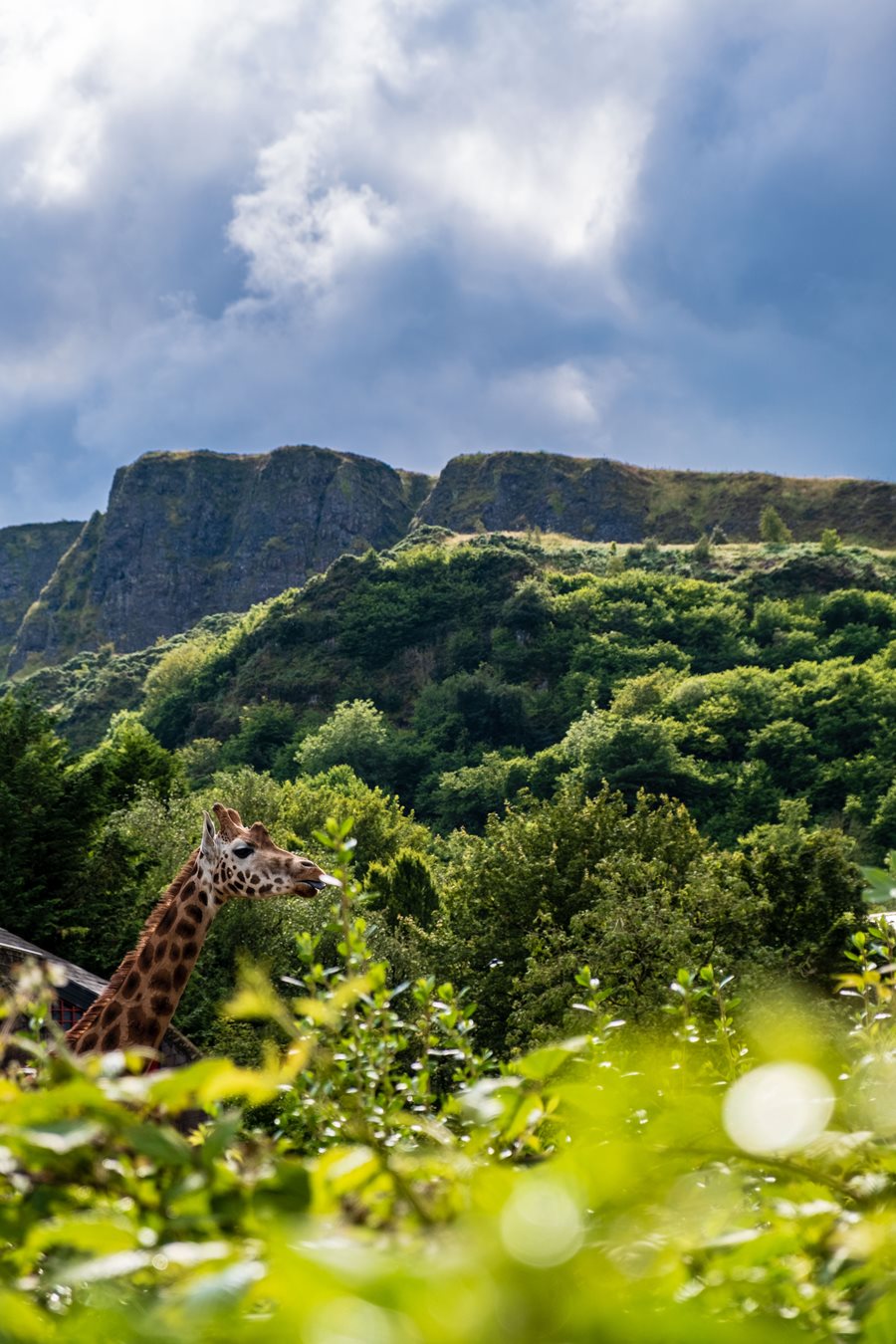 We are looking for visitor photographs that really capture the spirit of the zoo. Whether you were here in rain or shine, on a family outing or booked in for an animal experience, send us the photos that you think best capture the essence of our zoo at Cave Hill.

How to Enter
Entrants must:
"Like" the Belfast Zoo Facebook page
"Like" and "Share" the Belfast Zoo Facebook post promoting the competition
Entries must then be made via our online entry form.
We will shortlist the ones we think are best and the winner will go to a vote on Facebook on Monday 1 June as part of our celebration of Love Your Zoo Week 2020! The top three photographs will win a goodie bag!

Go on, show your love for Belfast Zoo and send us in your snaps! #LoveBelfastZoo

Terms and conditions
The Promoter
The promoter is Belfast City Council of City Hall Belfast BT1 5GS.

Start and End Date
The competition will be open for entries from 4pm on Monday 11 May until 4pm on Wednesday 20 May. Any entries submitted before or after these dates will not be accepted.

Eligibility
You must reside in Northern Ireland to enter this competition.
Employees of Belfast City Council or their immediate families are not permitted to enter this competition.

The Prize
First, second and third place winners will all win a Belfast Zoo goodie bag.
The prize cannot be redeemed for any cash alternative.

Selection of the Winner
A judging panel comprised of the Zoo Manager, Marketing & Events Officer and the Acting Commercial and Business Support Officer, will judge the eligible entries and will shortlist eight entries which the judges feel best meet the criteria of capturing the spirit of Belfast Zoo.
The decision of the judging panel is final and no correspondence will be entered into.
The shortlisted entries will be shared on Belfast Zoo's Facebook, Instagram and Twitter accounts and members of the public will be asked to vote for their favourite picture on the Zoo's Facebook page on Monday 1 June. The pictures with the highest number of likes will be awarded first, second and third place respectively.

Contacting the Winner
The winner will be notified within three working days of the competition end date using the postal details provided with the competition entry.
The prizes will be posted to the winners. Due to the current COVID-19 situation, collection is not an option.

Publicity and Use of Personal Information
Your personal information will only be used in accordance with these terms and conditions and Belfast Zoo's privacy statement.
The names of the winners will be published on the Zoo's Facebook page. Entrants who do not want their name published on the Facebook page should contact Belfast Zoo prior to the closing date of this competition by emailing events@belfastzoo.co.uk.

Ownership and use of entries
Entrants will retain ownership of all intellectual property rights (including copyright) in their entry, but each Entrant agrees to grant Belfast City Council a licence to use it for any other purpose connected to this promotion such as inclusion in the City Matters publication and inclusion on the Belfast Zoo website.

The licence will last for the duration of the relevant intellectual property right and includes the right for Belfast City Council to:
edit or modify the entry (including resizing, adjusting the colour and adding elements such as text);
adapt it or incorporate it into other materials;
republish it (or any version modified in the way described above) on any media anywhere in the world.
Each Entrant confirms that their entry:
is your own original work and does not breach any third party's intellectual property rights (for example, by including a company's trade mark without permission);
is not defamatory, offensive, threatening, discriminatory, distasteful, pornographic or illegal;
can be submitted to us and used without breaching any contractual obligation to any person; and
does not contain anything which may be confidential or commercially sensitive.
If an entry contains photographs or images of people, the Entrant must ensure that he/she informs them of the intent to use the material for the purposes of this promotion and must obtain their consent.
Belfast City Council reserves the right to ask for evidence of any such consent and reserve the right to disqualify any Entrant who does not provide it or if the Council has any doubts about its adequacy.
No Entrant is entitled to any fees for granting the licence and nor are they entitled to terminate it unless agreed in writing by Belfast City Council.

Liability
While nothing in these terms and conditions will limit Belfast City Councils liability for death or personal injury caused by its negligence or for fraud, Belfast City Council will not be legally responsible to Entrants or winners for any losses that were not foreseeable to either the Council or Entrants at the time of entry to this promotion or which are caused by a third party.

Jurisdiction
This competition is governed by the law of Northern Ireland.